The 31st-Annual Leather Pride Walk is Scheduled for Sunday, September 17th, 2023. LeatherWalk is the LEATHER & LGBTQ Cultural District's annual SOMA celebration and march. We walk together to celebrate leather, kink, family and community — all while raising funds for the LEATHER & LGBTQ Cultural District.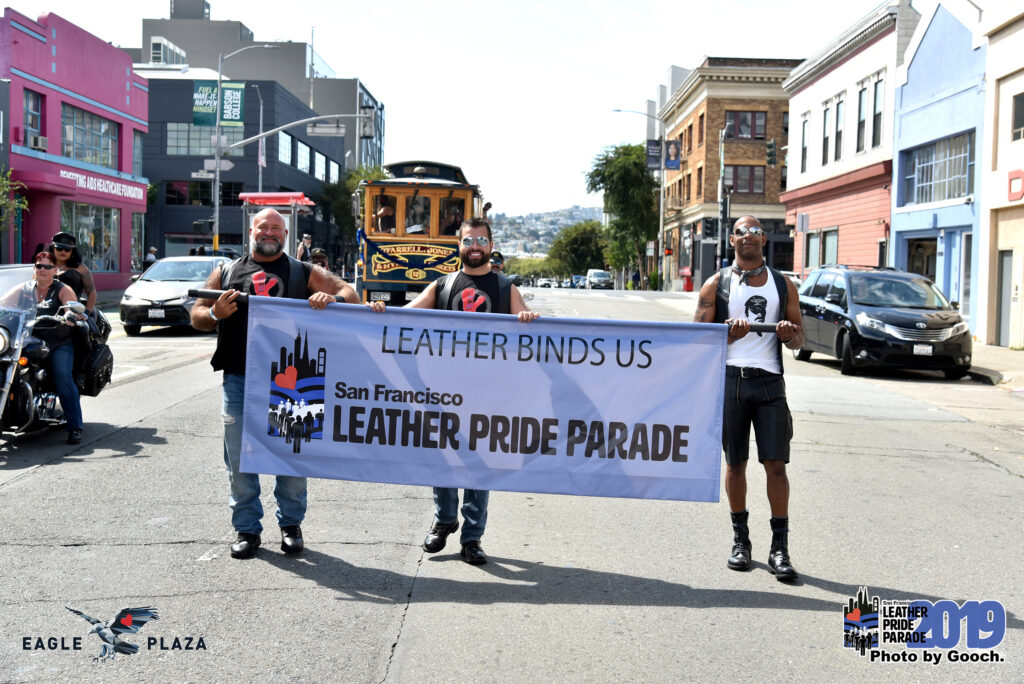 Participation is free, optional donations support the Cultural District's work to keep SOMA kinky & queer. It's fun, the visibility is politically important, and a great way to enjoy the neighborhood! Organizations are invited to bring their banners and insignia.
Self-expression is encouraged whether leather, fetish gear, or skin.
We will start walking at City Hall, pausing for entertainment and beverages, at favorite SOMA venues including:
Oasis
Folsom Street Community Center
Powerhouse
Leather Etc.
Hole in the Wall
Mr. S Leather
Azúcar Lounge
Lone Star Saloon
We will reflect on our community's origins at the Blessing of the Leathers at the Ringold Leather History Alley, and end at Eagle Plaza, to raise the Leather Pride Flag, as part of SF Eagle Bar's Leather Pride Festival.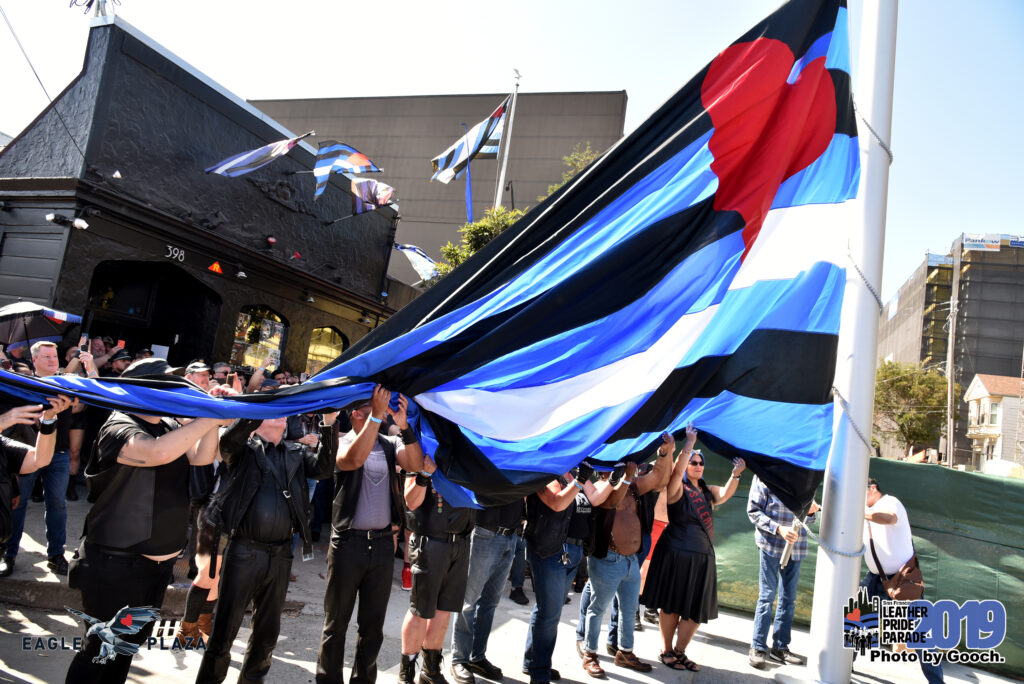 LeatherWalk 2023 benefits the LEATHER & LGBTQ Cultural District, a community institution dedicated to keeping our South of Market neighborhood kinky & queer. The money raised supports the Cultural District's work, including murals, promoting our existing businesses, facilitating new ones through our Entrepreneur Training Program, installing commemorative sidewalk plaques, activating art and live events both indoors and out, and making long-term plans to buy a building for a Leather Community Center.