The SF Eagle is a brand that has grown to embody the heritage of the venue it supports. Established in 1984 as one of the first "Leather" bars, the SF Eagle caters to the local LGBTQ+ community. The SF Eagle gained a reputation for its ultra-masculine patronage, initially a stark contrast to popular conceptions of gay men in the early 1980's.
Through remarkable periods of exuberance, revolutions in cultural expression, and the profound hardship of the AIDS epidemic, the SF Eagle remains as an enduring symbol of pride to the LGBTQ+ community in San Francisco's West SoMa district.

Over the past 40 years, the SF Eagle has emerged as a rallying point, and community hub, attracting a vibrant and evolving patronage that make the venue an integral part of San Francisco's diverse character on the frontier of human social expression.
The SF Eagle has played a major part in Pride celebrations, the Leather Pride Parade and the emergence of the Folsom Street Fair and the Dore Alley Fair, including the largest community gatherings in San Francisco, drawing millions of tourists to the city annually.
Many local fraternal organizations rely on the venue as a meeting place, both formally and informally, to raise contributions at charitable events, recruit membership and communicate their mission, values and function. The club also sponsors local amateur sports teams, and holds an annual contest to elect "Mr. SF Eagle Leather" as a participant in the International Mr. Leather ("IML") competition.
These efforts along with many other spontaneous and seasonal expressions of joy, underscore the substantial influence the SF Eagle has had in shaping local traditions, the tourist trade and the regional economy. We create motivation to discover what exists beyond the limitations of a tiny screen.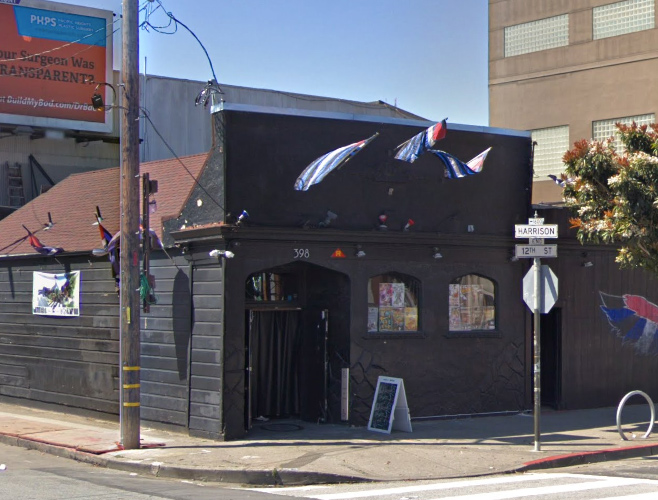 We worry about details that never stand in the way, so that the way is clear for you to stand for who you were meant to be.
We are storytellers and philosophers, willing to share your dreams, set aside your frustrations and, for a moment, remember the joy of a Friday in Summer in the backseat of a station-wagon, laughing with friends.
Experience allows us to manage the space we have, seemingly without the substantial effort required to transform shyness into comfortable association, apathy into abiding interest and sarcastic wit into delightful innuendo.